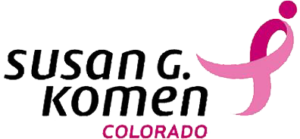 Total Donation - $17,280
Blueprint Skilled Services partnered with the Susan G. Komen Colorado foundation for the third year in a row through the month of October. We donated a portion of our sales as a third party supporter.
It is because of YOU, that we were able to make this impact against breast cancer. If you were not able to participate this time, we plan to continue this campaign again in October 2020.
We are so proud of our accomplishment this year, $17,280 IN DONATIONS!! We cannot thank you enough for your support.
Excerpt from Susan G. Komen Colorado newsletter:
Blueprint Skilled Services gets a spotlight for their donation of a percentage of profits during the month of October, which resulted in a $17,280 donation to Komen Colorado! Blueprint Skilled Services outfitted employees in pink t-shirts, armed their construction crews with pink carpenter pencils and shared with their partners that the work they do each day would go even further in October. The Blueprint Skilled Services Team shares that Komen Colorado is the best choice for their business. Not only is their story an example of corporate social philanthropy in action, right here in our community; it also illustrates how breast cancer remains relevant. Members of their crews share this importance because their wives, sisters, aunts, and friends have been diagnosed. They understand that Komen Colorado has been the link for those living with breast cancer who were under or uninsured.
Total Donation - $16,956
Third Party Events | Susan G Komen® Colorado
We are often contacted by passionate members of our community who want to organize an event or promotion and donate the proceeds to breast cancer awareness and research.
Thank You to our Top Third Party Partners who raised more than $10,000: Blueprint.
komencolorado.org/3rd-party-events